DUAL HOSE REEL BALANCER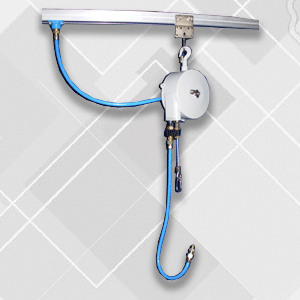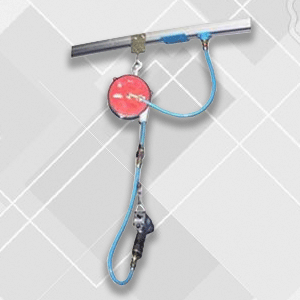 S.P. Engineers make Dual Hose Reel Balancer is best suitable for handgun type air tool, ideal for fastening counter, Reducing operator slip-up. Presently combined with Air Hose Reel and Spring Balancer so far, twin coil hoses are used for such the air tool. Now this new DUAL HOSE REEL BALANCER WITH WIRE Rope & with PU Braided Tube can be connected with air tools directly, hang the Air Tool with wire rope & installing this tools on the line makes application simple. Deal for automobiles assembling line on conveyor.
Features
➾ It's comes with a combination of Air Hose Reel & Spring Balancer. It gives clean, orderly production/assembly workplace and increase working efficiency.
➾ Increase safety while working with costly air tools.
➾ Made of Metal Housing, light in weight & easy to installation.
➾ PU Braided Hose @ Max working Pressure 15 Bar, Working Temperature (c)-5+60. Also PU braided hose smooth in working easy to handle (down-pull) Stroke.
➾ Top Swivel forged hook for 360' rotation, Extra Support Steel wire rope for safety.
➾ Available with ratchet lock & without lock.
MODEL NO
HOSE SIZE
MAX TUBE LENGTH
MAX. PRESSURE
WEIGHT CAPACITY
WEIGHT KG
DIMENSIONAL DWG
ID MM
OD MM
MIN. (KG)
MAX. (KG)
SPATB2420
5.5
8
1.75 Mtr
12 Kg.
0.5
1.5
CLICK HERE
SPATB2425
6.5
10
1.75 Mtr.
12 Kg.
0.5
1.5
CLICK HERE
SPATB2430
9
12
1.5 Mtr.
10 Kg.
1
3
CLICK HERE
SPATB2431
9
12
1.5 Mtr.
10 Kg.
2.5
5
CLICK HERE
SPATB2432
9
12
1.5 Mtr.
10 Kg.
4
6
CLICK HERE